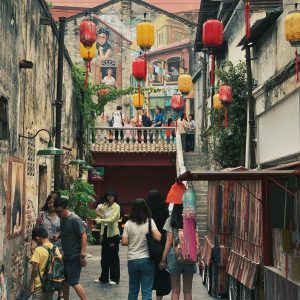 The concept of human dignity highlights the importance of recognizing that human beings possess a special value intrinsic to their humanity. It abhors injustice and any forms of discrimination towards other human beings based on religion, race, class, colour, gender, language and nationality. Upholding human dignity is central to the efforts of creating and sustaining peaceful coexistence, unity, reciprocity, and mutual understanding in society.
To further this aim of upholding human dignity for peaceful coexistence, the Institute of Islamic Understanding Malaysia (IKIM) in collaboration with the International Centre for Law and Religion Studies at Brigham Young University School of Law, USA, Seminari Teologi Malaysia and UID Sejahtera co-organised the International Symposium on Upholding Human Dignity for Peaceful Coexistence aimed at expanding the understanding of human dignity towards peaceful coexistence from a multidimensional perspective as foundational to the different aspects of Malaysian life. The two-day event is part of a building bridges series which follows from two earlier focus groups discussions on the same subject. The symposium was attended by 60 participants from Malaysia, Singapore, Indonesia, United States, United Kingdom and Qatar focused on creating fresh ideas on the concept of human dignity that may be expressed and actualised in positive actions and outcomes through discussions on 5 important themes:
1: Perspectives on Human Dignity from Religious/ Faith-based
Understanding
2: Perspectives on Human Dignity from Legal-Juridical Thought
3: Human Dignity and Intercultural Communications/Exchange
4: Human Dignity: Towards Peaceful Coexistence and National Unity
5: Human Dignity: Towards Praxis – Conflict Resolution & Reconciliation,
Mutual Collaboration & Partnership for the Common Good, Education for
Interfaith Understanding
As a building bridges series, this symposium is not the end of it all. The symposium has generated positive energy and excitement for further actions towards peaceful coexistence and mutual understanding. The co-organisers are therefore committed to move this initiative forward. Discussions are being held with various stakeholders towards this end and we will inform all in due time.
Co-organisers:
Assoc Prof. Dr. Mohamed Azam Mohamed Adil
Director General, Institute of Islamic Understanding Malaysia (IKIM)
Prof. Brett Scharffs
Director, International Centre for Law and Religion Studies, Brigham Young
University School of Law, USA
Dr. Chong Siaw Fung
Principal, Seminari Teologi Malaysia
Mr Eugene Yapp
National Unity Programme Director, UID Sejahtera