BRIGHAM YOUNG UNIVERSITY-HAWAII, LAIE, HAWAII, USA
Co-sponsored by the International Center for Law and Religion Studies, BYU-Hawaii Faculty of Business and Government-Political Science, and The Religious Freedom & Human Dignity Initiative at BYU-Hawaii.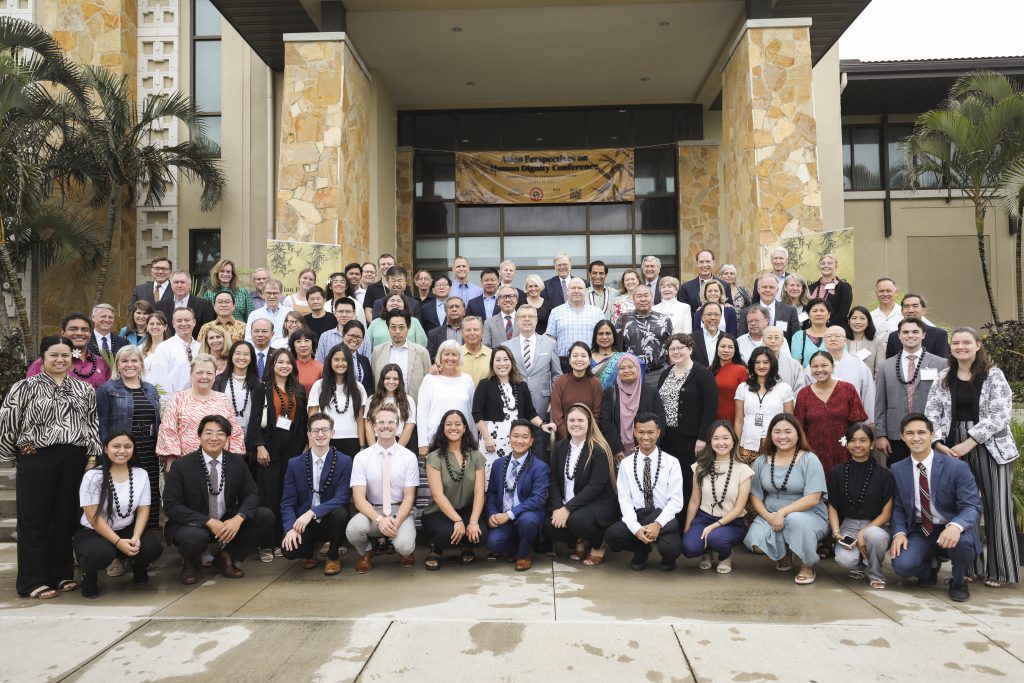 The Asian Perspectives on Human Dignity Conference was hosted by the Religious Freedom and Human Dignity (RFHD) Initiative at Brigham Young University–Hawaii in collaboration with the International Center of Law and Religion at Brigham Young University Law School.
The conference was held in honor of the 75th anniversary of the United Nations' adoption of the Universal Declaration of Human Rights (UDHR). For two days, a group of scholars converged at BYU–Hawaii to engage in diverse dialogue about human dignity, drawing on global perspectives from human dignity scholars representing various Asian countries.
Representatives from China, Indonesia, Vietnam, Mongolia, Bangladesh, and more gathered to participate in various presentations and discussions about the multifaceted concept of human dignity. Conference attendees aspired to foster the exchange of ideas and insights, allowing participants to widen their perspectives and apply them in their respective nations.
To read the full report, click
here
.